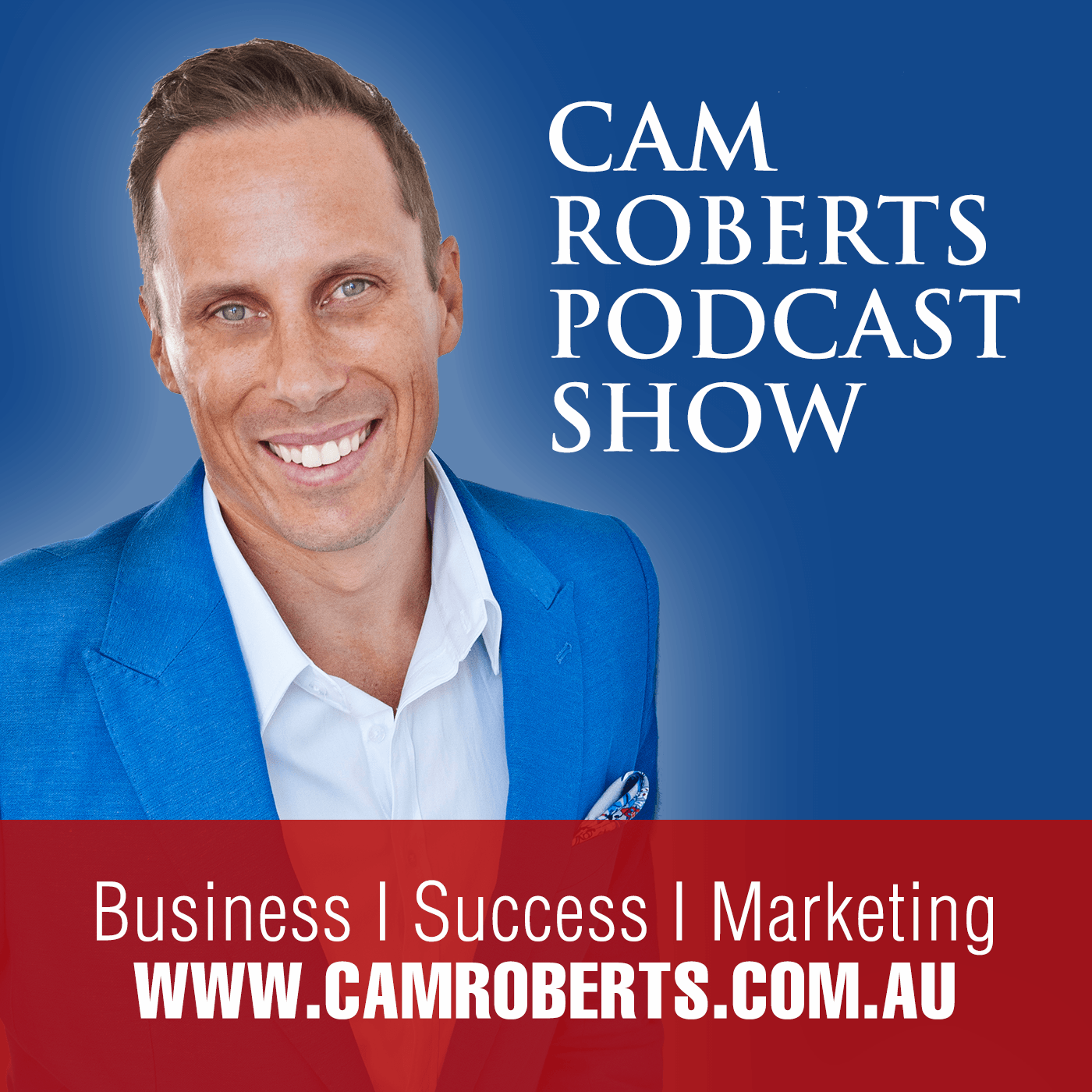 Podcast: The 7 Step Formula for Getting More Leads And More Customers
THE 7 STEP FORMULA FOR GETTING MORE LEADS AND MORE CUSTOMERS
Business, Success and Marketing​ strategies for Entrepreneurs and Small Business Owners – EPISODE 97 Business Systems For Success by Sales Strategist & Direct Response Internet Marketing Consultant, Cam Roberts. Podcast Time in total​ ​26.06min.
Listen now or Download using the links above.
This Formula has 7 steps and when used in the order and I'm describing on this podcast episode, you will attract more leads, convert more sales and get a flood of referrals in your business – and that's really the name of the game!
My formula works equally well online or offline – regardless of whether you run an Internet Business or a "bricks and mortar" business.
Most people incorrectly think their business is a widgets business.
They think that their business is all about the products or services they sell and they provide… well that's partly true. That's kind of what they do – that's not really what the business is.
For any business to not only survive but to thrive in the new relationship economy and information age – you must make the shift in your mindset and realise that your business is a "sales and marketing business"
Follow my 7 Step Formula for getting more leads and more customers – listen to this podcast program now.
Ready to GROW Your Business and Get More Freedom?
If you're a Business Owner, Entrepreneur, Coach or Consultant and you're committed to finally Mastering INTERNET MARKETING & New Economy SALES STRATEGIES to Grow Your Business and Get More Freedom I want to talk to you…
Each week I set aside a few spots in my diary to book Complimentary 30-minute strategy sessions.
During your 30-minute Strategy session, we'll discuss how you can FAST TRACK Your Business, Double Your Traffic, Increase Conversions And Improve Sales Over The Next 12 Months.
You could be only a few TWEAKS away from GROWING your business by 100%, 200% or even 400% within the next 12 months – but do you know WHICH TWEAKS to make and how to IMPLEMENT them in your business quickly?
I'll show you how in the Complimentary 30-minute strategy session – BOOK YOUR COMPLIMENTARY STRATEGY SESSION HERE NOW!
Plus… when you jump on the call with me – I'll post you a HARD COPY of my #1 Best Selling Book "CRANK IT"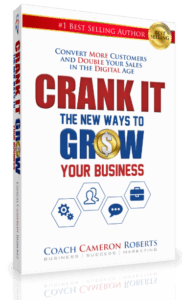 Chat then…
Cam Roberts
---